At the heart of your innovation
Competitiveness cluster for rubbers, plastics and composites
The + Polymeris
Listening
to your needs
and a team at your side
A customized
and contextualized
service
In-depth knowledge
of the technologies
and markets of tomorrow
15 years of expertise
and experience
in supporting companies
My Polymeris
With the collaborative platform MyPolymeris:

Exchange between members, share content, follow only what interests you, ask your questions, gain visibility, find partners and (re)discover the clubs!
180
Projects labelled and financed
over the last 4 years for more than 177M€
68
Projects in progress
55 in R&D and 5 in industrialization
312
Industrialists members
35
European projects
including
Calendar of events
Find all our upcoming events by theme
Technical days
Fairs
International congresses
Collective missions
Webinars
Partners events
Cooperate to succeed 2023 - 2026
3
Webinar: Boost your innovation with digital technology
5
Discover EIT Manufacturing's Call for Proposals 2024
12
Polymers as a tool to decarbonise industry
16
National Plastic Recycling Conference
17
National Plastic Recycling Conference
26
The European Bioeconomy Partnership (continued)
30
Trends and innovations in composites after JEC 2023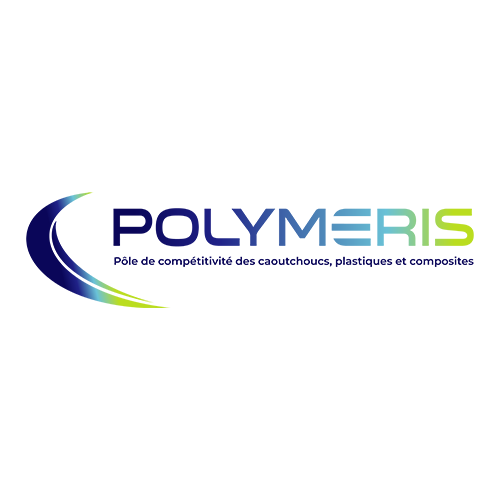 Study on the recycling and recovery of plastic waste from Health
Polymeris, in partnership with ADI-NA, will launch a study on the recycling and recovery of plastic waste from the healthcare sector as part of the ORMAT call for projects, for which the next submission date is June 1.
This study is based on two observations. The first one, carried by many actors in the field of health in France, indicates that this sector is a very large consumer of plastic material (secondary/primary packaging, consumables, medical devices).
However, at the present time, at the end of its life, this material is not fully recycled/valued, despite the fact that it has a grade with a high purity and a recognized traceability.
On the other hand, plastics producers will have to increase their incorporation rates of recycled materials in the coming years for regulatory reasons or in response to market demand, including in the healthcare sector.
Read more … Study on the recycling and recovery of plastic waste from Health
Our financial support
They accompany us in our development and support us.
Our labels


Inscription à notre newsletter
Fermer cette fenêtre