RESEARCH AND DEVELOPMENT
Roadmap
Polymeris has structured its Research and Development strategy around a technological roadmap that crosses the major current challenges of the circular economy and the industry of the future with the pillars of the cluster: materials, processes and functionalised products.
This roadmap is a working document which makes it possible to follow the progress of our action sheets dealing with the 24 themes identified and for each theme to push technical information to the network, to monitor trends and intended to initiate and develop projects related to these subjects.
Our portfolio is permanently made up of around fifty ongoing projects which illustrate the work carried out on the various strategic axes and application sectors and an equivalent number of projects in set-up or emerging.
The Polymeris scientific committee which worked on this roadmap is made up of academic and industrial experts recognized for their skills on these subjects.
Current projects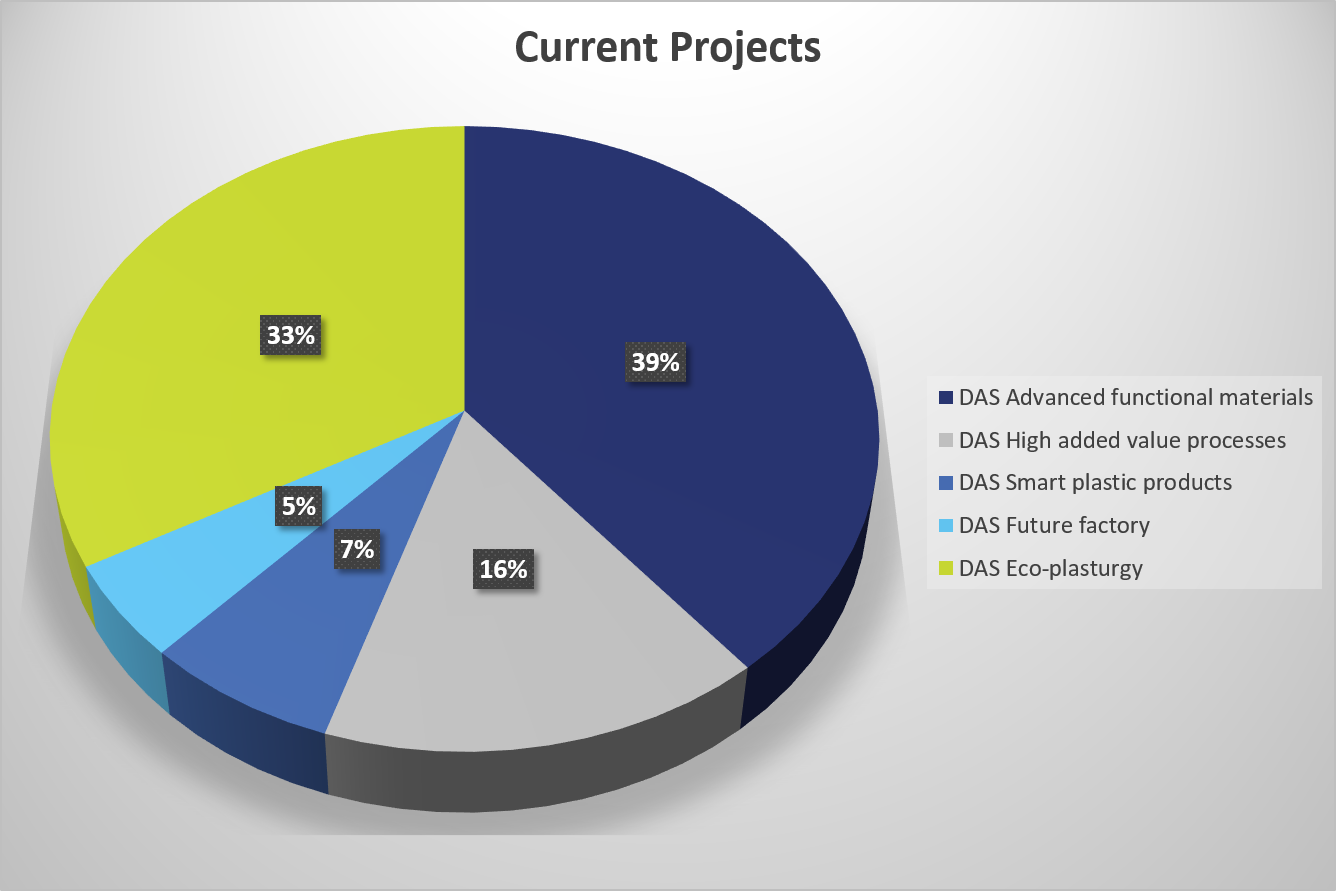 Emblematic projects
Among the emblematic projects of the cluster completed in the R&D component, we can mention:
REPALI2 for the recycling of polyolefin in contact with food for the packaging sector and which is a good illustration of the circular economy,
SAPRISTI for the self-correction of the production processes of plastic parts to evoke the industry of the future,
REPEAT for additives and their dispersion in materials,
INCREASE for high added value processes with resin injection on composite preforms on injection molding machines
ELLIPSE for the integration of electronic components and surface functionalisation of polymer films for injection and thermoforming.
On the elastomer side, the emblematic projects completed cover the entire value chain and product life cycle, from raw materials (CANAOPT dedicated to natural rubber) to recycling (TREC on tyre recycling), via processes (ECOTHER on the modelling of the ideal elastomer production plant) and applications (OPIDUM, study of surface treatments applied to elastomers subjected to high frictional stresses and INCAS for the development of a system for damping the vibrations experienced by satellites during their launch).