European projects
Roadmap
To achieve European and international stature and visibility
Current projects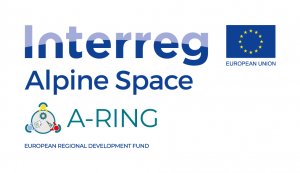 A-RING
Interreg EA / 2019-2022 / Gouvernance/Innovation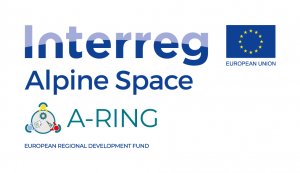 Duration : 01/10/2019 to 31/03/2022
Funding : This project is co-financed by the European Union via Interreg Alpine Space
Website : https://www.alpine-space.eu/projects/a-ring/en/home
Aims and activities
The main project goal is to establish the basis for an effective and permanent transnational cooperation among different levels and actors, to develop shared Research and Innovation (R&I) policies for the Alpine Region (AR).
The project aims to:
foster a mutual recognition among policy-making, clusters, research and business
enhance an active role of R&I bodies in local and regional development and innovation in strategic topics within AR
provide the framework conditions to develop joint Alpine Research and Innovation policies
promote a coordinated and transnational multilevel governance
The main activities will bring up to a transnational level and strenghten the Alpine Region framework and the implementation of S3/RIS policies by:
Capitalising on regional and national current S3/RIS policies mapped& comparatively analysed
Capitalising projects, initiatives, and platforms/tools related to R&I policies as well as promoting and disseminating their usage/knowledge across different stakeholders
Identifying a list of key transnational topics – subject of current national and regional policies – on which concentrate the promotion of the R&I Agenda
Contributing to coordination actions implemented by AG1 EUSALP and EC-JRC
Providing ready-to-use policy recommendations for PAs in creation of Alpine S3/RIS policies for sustainable socio-economic development
Providing tool for enhancement of Alpine interdisciplinary approach to ease processing of research results into innovation and alpine policies & strategies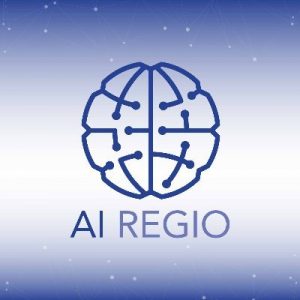 AI REGIO
/ H2020 – ICT / 2020-2023 / Intelligence Artificielle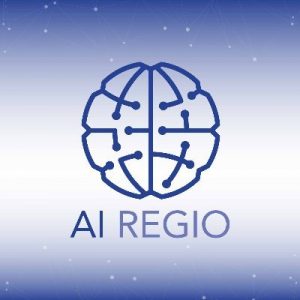 Start Date : 06/2020
Duration : 3 years
Funding : The AI-REGIO project is funded by the European Union's Horizon 2020 research programme (grant agreement No. 952003).
Regions and Digital Innovation Hubs Alliance for AI-driven digitalization of European Manufacturing SMEs
36 partners from 8 European countries have kick-started the EU-funded AI REGIO project with an online meeting with more than sixty participants in October 2020. Partners are on a mission to help European SMEs on the path towards artificial intelligence-driven digitalization whilst further integrating the pan-European network of regional Digital Innovation Hubs (DIHs).
As stated in the European Commission's communication on Artificial Intelligence (COM(2018) 237 final) the EU should be ahead of technological developments in AI and ensure they are swiftly taken up across its economy. Boosting AI uptake in Europe is also ever more important to take the lead in manufacturing. AI REGIO will make sure that help gets where it is needed for manufacturing SMEs by exploiting and enriching the cross-border network of so called regional Digital Innovation Hubs, competence centers from which companies can access skills and facilities not available in their region. Addressing regional, cross-regional and pan-European issues will ensure that the EU takes the lead in digital manufacturing, creating new opportunities for innovation and growth.
Aims and activities
AI REGIO partners have identified three major gaps that currently hinder regional AI-driven DIHs from embracing the new digital reality and limit offerings for interested manufacturing SMEs. At policy level regional smart specialisation strategies for digital transformation in manufacturing are coordinated insufficiently and confine innovations from scaling-up to European and global marketplaces. AI REGIO will foster closer cooperation across European regions, EU and non-EU countries to make sure innovations can scale.
At technological level, there are projects and initiatives, which run too independently from each other and miss the opportunity of benefiting from each other's results. AI REGIO will integrate Digital Manufacturing Platforms from previous EU-funded projects such as BEinCPPS, MIDIH and L4MS and AI4EU and help to integrate these into Digital Innovation Hubs offerings. These Digital Manufacturing Platforms will in turn benefit from present Digital Innovation Hubs services regarding their business and social impact challenges.
At business level the current offerings of Digital Innovation Hubs are limited to Industry 4.0 applications focusing on e.g. machine-to-machine interaction, enhanced connectivity and big data analytics. They do not focus on AI-driven applications yet, that severely change the relationship between autonomous systems and humans. AI REGIO aims to close this gap by further enhancing the network of regional Digital Innovation Hubs and SMEs, which will jointly conduct 30 AI-driven application experiments.
AI REGIO Open Calls for AI-driven SME experiments
AI REGIO plans for two consecutive rounds of open calls (anticipated in June 2021 and March 2022) where SMEs can apply. More information will be published on the AI REGIO website in due time. AI REGIO is part of the I4MS initiative, which supports manufacturing SMEs and mid-caps with the integration of novel information and communication technologies (ICT) to their business operations and is co-financed under the European Union's Horizon 2020 research programme (grant agreement No. 952003).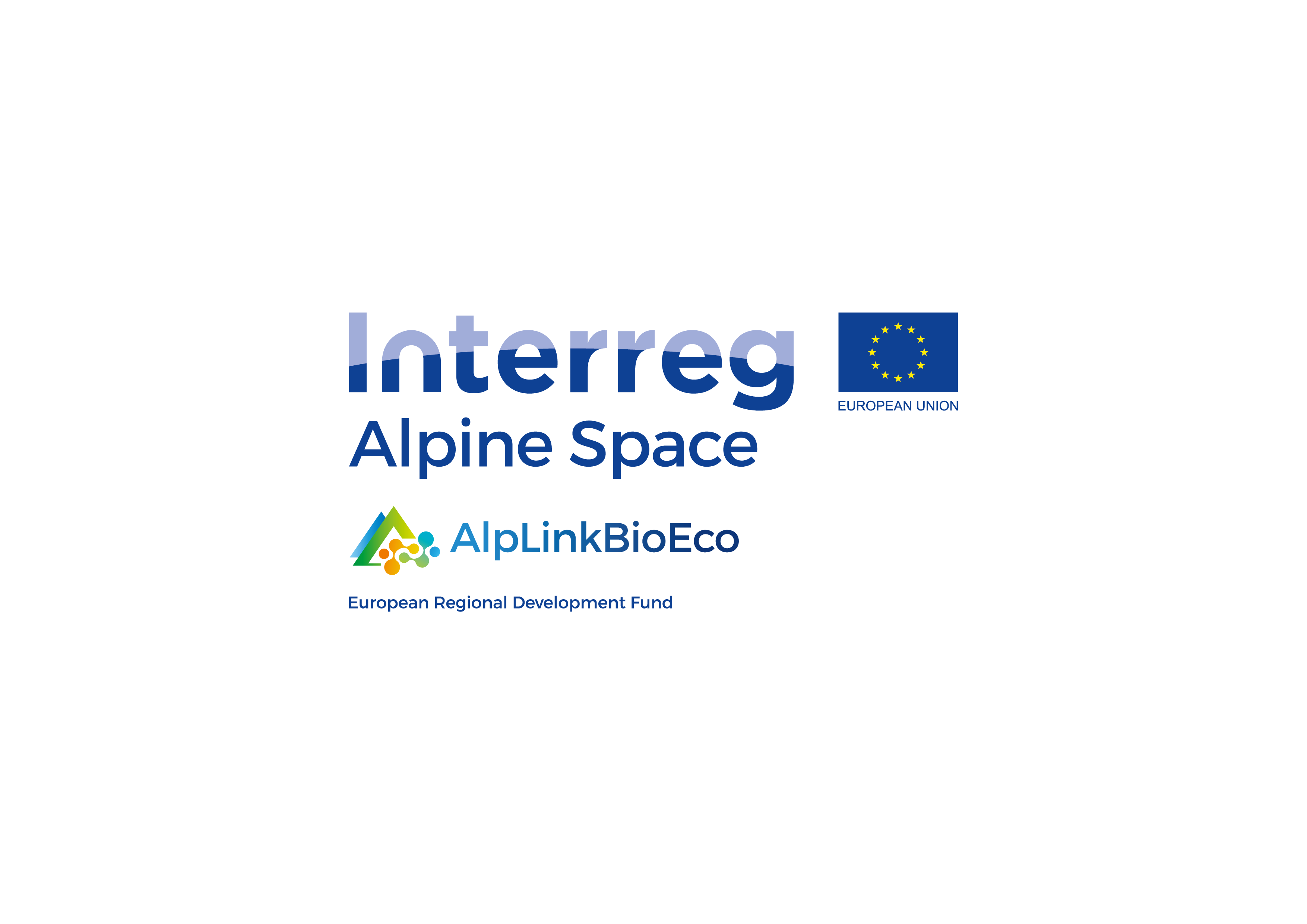 AlpLinkBioEco
Interreg EA / 2017-2021 / Bio économie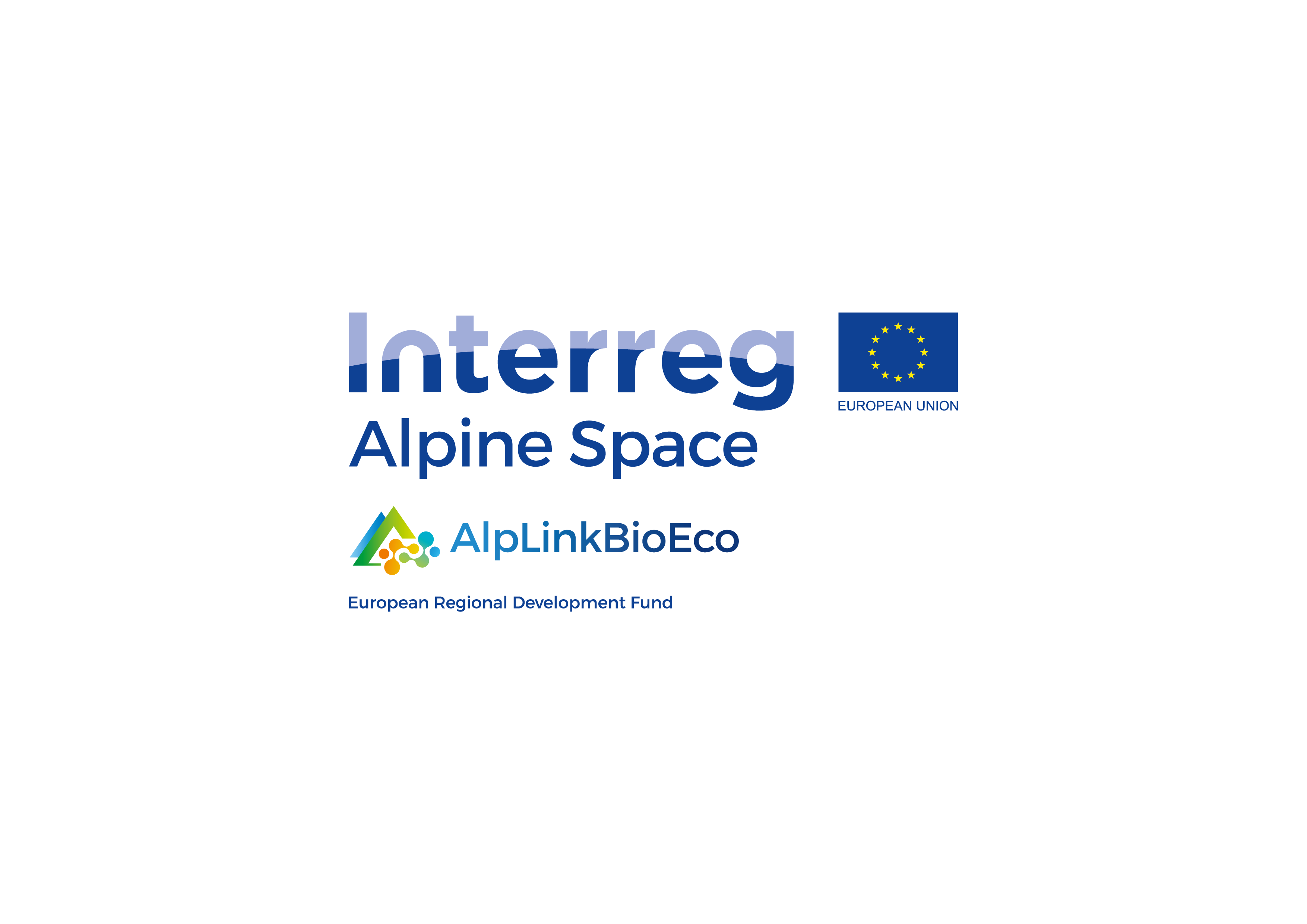 Overall Objective : Develop an Alpine crossnational/regional circular bio-based economy strategy by providing a roadmap for dynamically creating novel VCs, forming the basis for a coherent sustainable Alpine Space policy, piloting 4 sectors (Wood, Food&Pharma Packaging, Chemistry, Agrofood)
Budget : 2.036.020 € (1.730.617 ERDF cofinance)
Duration : 36 months (April 2018 – April 2021)
The challenge of this project is to make transition from a fossil-based to a circular bio-based economy and to create new cross-regional value chains.
The objective will be to set up a methodology to connect diverse bio-feed stock producers with intermediate product developers and end-users.
Four pilot value chain will be study: wood, chemistry, food-pharma packaging and agrofood.
ALPLINKBIOECO expected outputs:
Inventory of present and future actors in the circular bio-based economy
Methodology to link the identified actors into novel value chains
Creation demonstrator value chains with identified actors in the four pilots, to develop high added value bio-based applications and products
Overview of policies and recommendations for a common Alpine Space bio-economy framework
ALPLINKBIOECO will address different stakeholders: business support organizations, enterprises, SMEs, research and innovation organizations, Public Regional Authorities.
Youtube ( https://www.youtube.com/channel/UCWOknu-43q4Q4YI1PfRQnEQ )

AMULET
H2020 - INNOSUP / 2020-2023 / ADVANCED MATERIALS

Program : H2020 Innosup
Duration: 2021 - 2024
Funding: This project has received funding from the European Union's Horizon 2020 INNOSUP Programme under grant agreement No 101005435.
Website: AMULET - amulet-h2020.eu
Goal : Cascade funding for SMEs on advanced materials for weight reduction and the Green Deal
The Advanced Materials & Manufacturing United Technologies for LightwEighT (AMULET) project is a HORIZON 2020 project that aims to exploit the innovation potential of SMEs through a cross-sectoral, funded knowledge exchange. The goal of AMULET is to create new value chains by fostering the penetration of advanced lightweight materials in different fields through cross-regional and cross-sectoral knowledge exchange in four sectors:
automotive,
aerospace and aeronautics,
energy,
building.
R&D demonstration projects targeting current sectorial challenges will be developed to reach TRL7, following a competitive-based approach. SMEs participating in the project will receive technical training support and business-to-business coaching for accelerating the commercialisation of their innovative solutions.
AMULET will focus on the following three advanced materials:
👉🏼Fibre-reinforced polymers
👉🏼Ceramic matrix composites
👉🏼Light metal alloys.
ACTIVITIES of the AMULET:
Activity 1: R&D demonstration projects
Activity 2: Technical training support
Activity 3: Business-to-business coaching

DigiPrime
H2020 – ICT / 2020-2024 / Eco circulaire/Plate-forme

Start Date : 01/01/2020
Duration : 4 years
Funding : The DigiPrime research project is funded by the European Commission (H2020-DT-2018-2020/H2020-DT-2019-1)
DigiPrime research project: Digital platform for the circular economy of cross-sectoral and sustainable networks
The worldwide demand for natural resources is growing inexorably due to the enormous increase in the world population as well as rising living standards, so that the topic of resource conservation and resource reuse has become a central issue, especially for industry. The aim of the recycling economy is to add value to products several times over during the product or production life cycle (remanufacturing) in order to reduce the consumption of resources and thus save costs.
The DigiPrime research project has the task of developing a new concept for a digital platform for the circular economy, which should overcome the current information asymmetry between the actors in the value chain. On the basis of data-supported recovery and reuse of functions and materials from products with high added value, new cross-sector business models are to be created.
The services of the platform shall include:
the cross-sectoral dimension of value chains (de- and remanufacturing-oriented product information management, product co-creation, LCA-LCC for eco-design, demand-supply matching, sustainable value network and reverse logistics barrier identification and legislative support, etc.)
the operational dimension (presentation of product conditions, de- and remanufacturing decision support system, demand and supply forecasting, circular production planning and control, material testing and certification, etc.).
DigiPrime, will be validated by 6 cross-sectoral pilot projects, further detailed in 20 use cases covering 5 different European industrial sectors (automotive, renewable energy, electronics, textiles, construction) and by additional pilot studies in new sectors.
ELCA
Cosme - international / 2020-2022 / Internationalisation Allègement
Start Date : 09/2020
Duration : 2 years
Funding : COSME Go International
The action aims to foster the use of European lightweight products, technologies and services in third countries markets through the development of a joint strategy toward international development. Five value chain stages in 4 mobility sectors are considered: aerospace & aeronautics, automotive, rail and maritime.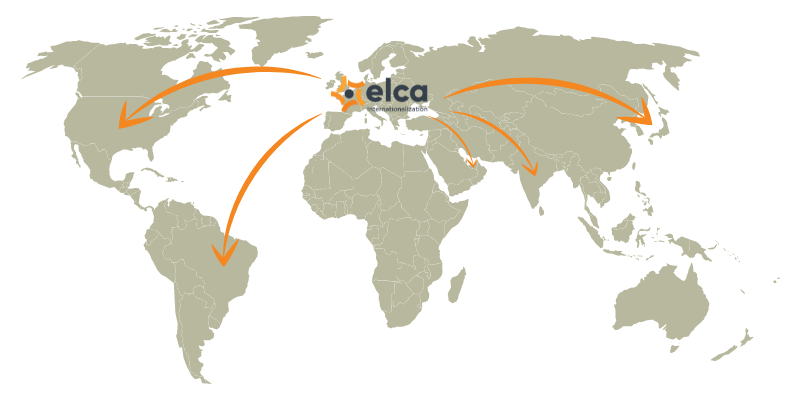 08/2021: Discover the document summarizing lightweight opportunities and partnership competences.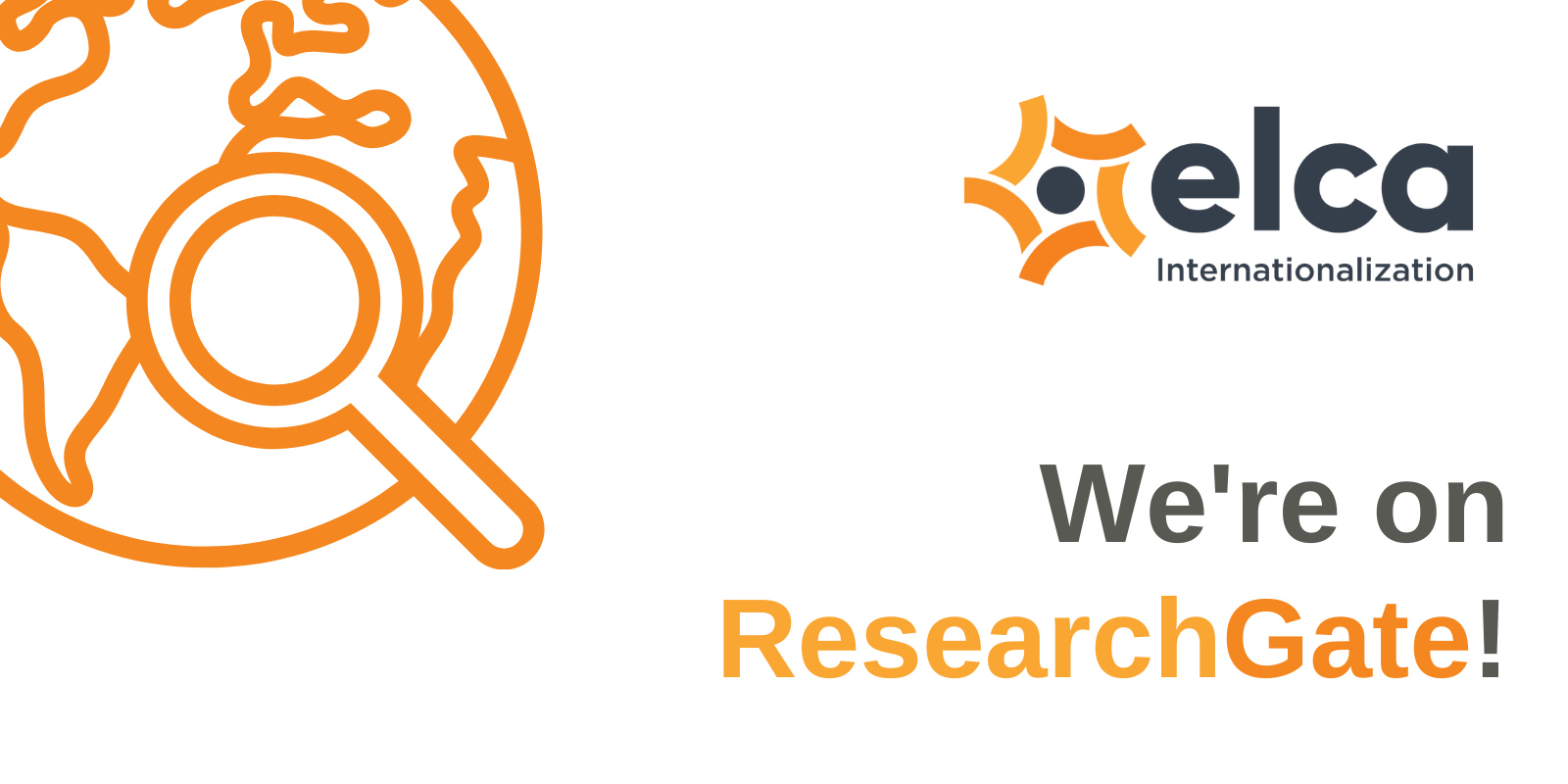 08/2021: Discover the article about project's page on ResearchGate

MouldTex
H2020 – FOF / 2018-2021 / Industrie

Duration : 11/10/2018 to 31/03/2022
Funding : This project has received funding from the European Union's Horizon 2020 research and innovation programme under grant agreement N° 768705
Website : http://www.mouldtex-project.eu/
Polymeric seals are essential components in almost every industrial and mechanical process enabling the effective containment and movement of liquids and gases under extremes of environment. Friction is intrinsically related to seal performance. High friction accelerates wear of the seal leading to leakage and/or premature failure, and increases the energy consumption of industrial processes.
Surface (micro-) texturing is a proven technique for reducing friction across lubricated rigid materials such as metal and ceramic materials. Within recent years this technique has been applied and demonstrated for polymeric and elastomeric materials at laboratory level.
The project will develop and demonstrate a novel methodology for the design and high volume manufacture of surface textured polymeric components tailored to the (friction) environment within which the component operates, achieving a friction reduction of >20% at a cost premium of <10%.
The novel methodology combines:
advanced modelling software for the identification of surface texture patterns that lead to significant friction reduction for target rubber and plastic seals and applications
software for the design of mould tools that enable the reliable transfer of texture patterns onto the seal surface
novel automated laser system for the application of hierarchical laser induced micro- texture patterns to the mould tool surface
best practice for moulding and de-moulding using surface textured moulds
inline optical inspection for surface texture pattern quality control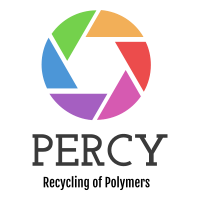 PERCY
COSME - INTERNATIONAL / 2020-2022 / INTERNATIONALIZATION RECYCLING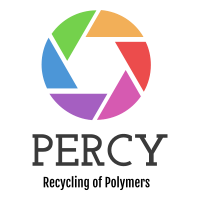 Subject: Clusters Go International - Support preliminary actions for the establishment and development of new strategic partnerships of European poles and clusters to go international
Duration: 2020-2022
Funded by the European Agency for SMEs
Website: percy.spklaster.sk – Project PERCY
The partners :
Fonden Plast Center Danmark, Danemark
Polymeris, France
Slovensky Plastikarsky Klaster, Slovakia
Wirtschaftsforderung Raum Heilbron GMBH, Germany
Thematic:
recycling and ecodesign
Target countries:
USA, Canada, Israel, Indonesia, India
Following workshops organised in the 2nd quarter of 2021, which enabled their members to participate in the reflection on the target countries, the partners decided to retain the United States, Canada (Quebec), India and Israel as the countries on which the action would focus. Each of the partner clusters is in charge of the approaches to these countries and Polymeris is focusing on Canada by relying on the existing relationship with the PRIMA Québec cluster, dedicated to advanced materials. A Memorandum of Understanding/agreement is currently being drawn up to set the framework for this cooperation and both partners are working on the organisation of a mission planned for March 2022. In the meantime, the PERCY project partners will meet at the FAKUMA exhibition in Friedrichshafen on 14 October 2021.
In 2022, the partners will focus on developing a common international polymer recycling strategy for their members.
Examples of envisaged markets:
Energy, transport, environment, health etc.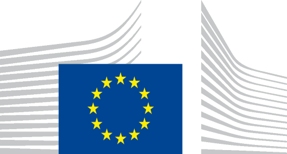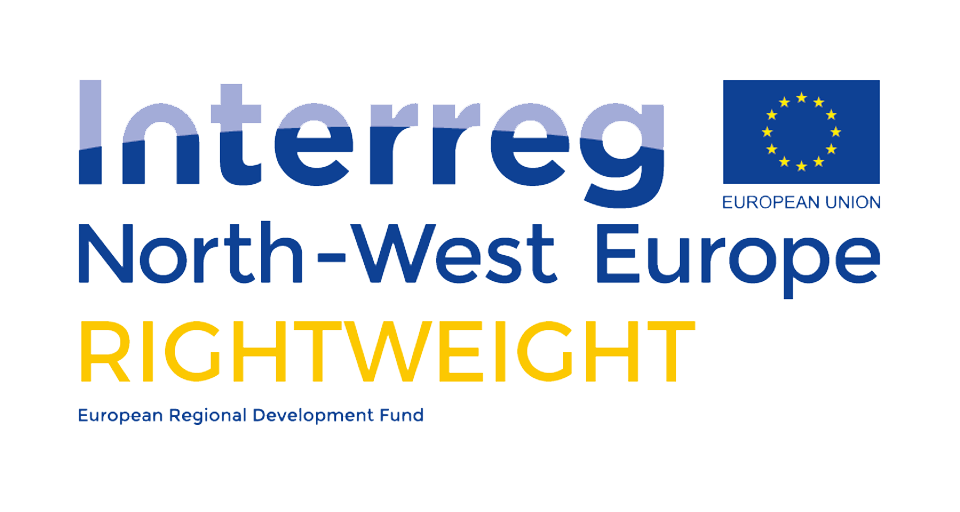 RightWeight
Interreg NWE / 2020-2023 / LIGHTWEIGT SOLUTIONS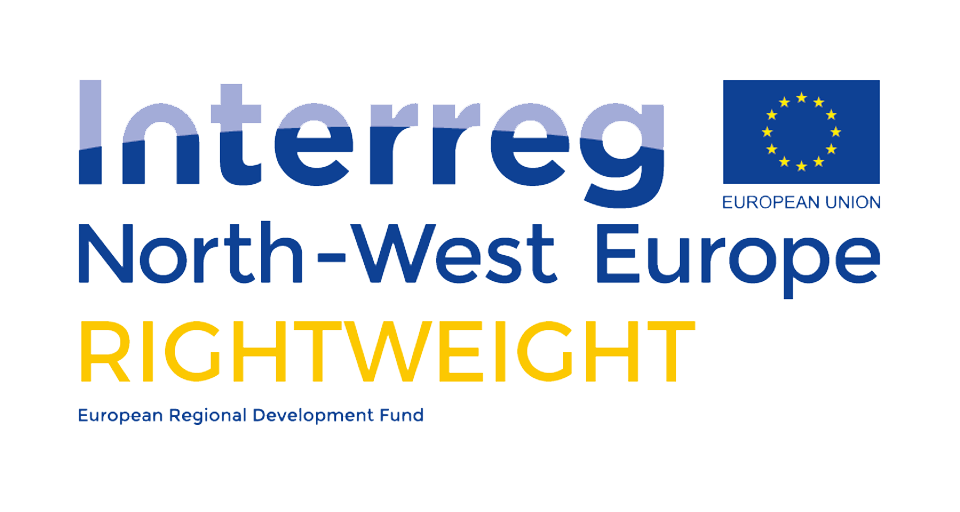 Start Date : 03/04/2020
Duration : 3 years
Funding : This project is co-financed by Interreg North-West Europe
Applying lightweight solutions is the most efficient approach to make transport greener. However, SME suppliers of automotive and aerospace parts in NWE encounter severe challenges to define optimal lightweighting: automotive struggles to integrate the most advanced materials; aerospace, to reach acceptable costs and production speeds.
Each sector uniquely excels in specific areas: e.g. automotive leads automated mass manufacturing and aerospace, materials performance. To effectively adopt feasible lightweight solutions, more affordable and environmentally-friendly innovations must be co-developed across the value chain: market-pull from demand side will stimulate a competitiveness increase of supplier SMEs, while contributing to reduce overall CO2 transport emissions. RIGHTWEIGHT will support 50+ manufacturing SMEs in automotive and aerospace value chains to deliver components meeting car/aircraft makers' needs. 20+ novel lightweight products will be incubated to TRL7 by 2022, improving environmental performance and greater value-for-money via an open cross-sectorial process combining educational activities and transnational thematic competitions in 5 cross-cutting areas within lightweight: Materials supply & development, Characterization & modelling, Design & smart functions, Manufacturing & assembly, Recycling.
Partners will provide dedicated training in specialised complementary fieldlabs. 5 countries with automotive and aerospace relevance (RIS3) will be involved, leveraging leader-follower synergies: FR (aero), DE and BE (auto), NL (both) and IT (strong in both). 50+ end-users (large demand actors) from 7 regions are already committed (assoc. part.).
RIGHTWEIGHT will pioneer to stimulate cross-sectorial transfer between actors now operating in one value chain with dedicated transnational sessions (also inviting peer projects) and a novel database of success cases.
We will anchor €10M turnover & 100 jobs in NWE, while generating €2M turnover & 50 jobs by 2022.
Emblematic projects
CIRCPACK
01/05/2017 to 30/04/2020
Duration date : 01/05/2017 to 30/04/2020
Funding : This project has received funding from the European Union's Horizon 2020 research and innovation programme under grant agreement No 730423
Website : https://circpack.eu/about/the-project/
CIRC-PACK (Towards circular economy in the plastic packaging value chain) is a three-year EU-funded project that aims to develop a more sustainable, efficient, competitive, less fossil fuel dependent, integrated and interconnected plastic value chain.
To this end, the consortium will work in the following three areas with three demo cases:
decoupling the chain from fossil feedstock;
introducing innovative formats and reducing the negative environmental impact of plastic packaging; and
creating an effective after-use plastics economy.
The CIRC-PACK project will provide breakthrough biodegradable plastics using alternative bio-based raw materials, which will have an instrumental role to play along the plastic value chain. In addition, smart eco-design measures will be developed and adapted also to the new bio-based materials previously developed, to facilitate the collection and recycling of multilayer and multi-material packaging. These innovations will contribute to greatly reduce the packaging footprint, by increasing the bio-based content and using compostable materials.
Finally, a multi-sectorial approach along the plastic packaging value chain will be applied, which will have critical impacts also in other value chains (automotive and absorbents), increasing the typology of materials, valuable sub-products and the amount of recycled materials used.
All CIRC-PACK activities will be supported by non-technological and advanced methodological analysis in order to facilitate the transition from the current linear plastic packaging value chain to circular economy principles, which will trigger a broad deployment of the tested solutions.
In addition, awareness raising activities targeting consumers and related stakeholders will boost an enabling regulatory environment, the replicability of developed solutions and the adoption of new business models.
The CIRC-PACK project is in line with the objectives of the platform representing Plastics Recyclers Europe and the PPP Bio-based Industries, as well as with European Commission´s challenges regarding a better management of waste, expecting an increase of the collecting rate up to 48% and a reduction of landfilling rate up to 15% by 2020.
incoming events
Currently there are no events.
Past events