Auvergne-Rhône-Alpes

YOUR COMPETITIVENESS CLUSTER IN THE AUVERGNE-RHÔNE-ALPES REGION
Find your information in the region
Adresses
Maison des entreprises
180 rue Pierre et Marie Curie, Bellignat
01117 OYONNAX Cedex
Campus Région du Numérique
78 route de Paris
69260 Charbonnières-les-Bains
Plastic Velay
13, rue de la Grand Croix
43600 Les Villettes
Bureau Lyon 8e
1 Boulevard Edmond Michelet
69008 Lyon
contacts
Click on the name to pull down the contact details
Key figures and potential
270
END-OF-2019 PARTICIPANTS (PLASTIPOLIS+ELASTOPÔLE)
50
PROJECTS FINANCED OVER 2018–2020
POTENTIAL OF
50
RUBBER INDUSTRY COMPANIES
POTENTIAL OF
770
PLASTURGY AND COMPOSITE INDUSTRY COMPANIES
Resources and means
8 offices in France
4 places : 1 head office (Oyonnax Bellignat) 2 offices (Lyon, Charbonnières-les-Bains), 1 local site in the region (Les Villettes)
Financing: Implementation of the actions under regional clusters and international development programmes
Strategic partners
Industry partners:
IPC
Polyvia
Regional partners:
Universités Lyon St Etienne, Grenoble-Alpes, Clermont-Auvergne
CEA Tech, AxelOne, Itech, PlastiCampus, LPSE, CTCPA…
Techtera, Minalogic, Axelera, Cimes…
Funding partners:
Regional targets 2020-2025
Rubber, Plastics & Composites Ecosystem
350 members by 2025
Innovation Project Reactor
+ 20 new projects each year

European and international visibility
+ 10 new actions and projects each year
Efficient and efficient cluster
Intercluster actions within the framework of regional strategic domains and intercluster regional working groups (industry of the future, composites, circular economy)
Auvergne-Rhône-Alpes region news
Creation of a digital expertise platform for cosmetics, to assess the risk levels of content/container
The CosmeBooste project is financially supported by the Auvergne-Rhône-Alpes region, in order to "Boost the competitiveness of strategic regional sectors". Supported by a regional consortium of 7 public and private partners in the cosmetics and plastics industries, its ambition is to achieve three objectives:
to identify regional skills and promote the sector in the region
to provide a digital expertise platform on the assessment of content/container risks,
and thus to promote eco-design through the integration of recycled material
The challenge will be to create a digital expertise platform, developing predictive models based on the assessment of risks linked to the exposure of substances in packaging materials, potentially harmful to human health.
The project started in June 2021 and will last for 3 years with a total budget of 900 k€.
PLASTIC VELAY: Opening of a third place devoted to plasturgy innovation
Plastic Velay is located in the Villettes, at the heart of the 2nd concentration of French plasturgy companies. It is a collaborative space dedicated to plasturgy players. This third site, driven by the Polymeris competitiveness cluster, offers meeting rooms and offices for rent, along with an open space encouraging dialogue, in a newly-built building.
The industrial basin of Haute-Loire for flexible extrusion applications amounts to 40 establishments and 2500 jobs. This area's players are in need of facilities and services linked to a strong growth in the fields of innovation and development. It requires access to ICT (Information and Communications Technology) tools, while the companies sometimes lack the means to invest in said tools. The platform current lacks said equipped and lively sharing spaces. In order to meet this expectation, the plasturgy industrialists present on the platform have called on Plastipolis. Established in the city of the Villettes, near the industrialists, the PLASTIC VELAY project has been offering a unique space for meeting and dialogue between plasturgy professionals since the 1st of October of 2020. It allows the assembly of various players belonging to the plasturgy branch with a wide range of skills, on a single site. This physical and virtual meeting space—with the use of ICT tools—makes the free sharing of resources, skills and knowledge possible today.
The aim is to offer a "resource" area where platform players, whether industrial or rather corporate, may find the support they require for developing or perpetuating their business. Possible customers include not only companies, but public structures too. The use of this tool allows for developing networks between users by encouraging collaborations, especially of economic nature. Indeed, with its configuration and the presence of a friendly space, all the players regularly using this tool will create a network that may result in the creation of synergies or collaborations.
Finally, this third place will allow for developing collaborative projects within the platform. Indeed, the use of ICT tools will provide closer contact with other partners and contribute to a smoother performance of the tasks. Measures will hence be taken for introducing financing tools and allowing projects to be launched. Polymeris offers an entertainment calendar including technical seminar on themes such as: circular economy, recycling or the introduction of new technologies. The cluster will carry on providing support for setting up innovation projects, establishing consortium, searching for partners...
This project receives financing from the Auvergne-Rhône-Alpes Region (FEDER) and the Marches du Velay Rochebaron Community of Townships.
View the brochure
contact@plasticvelay.fr
www.plasticvelay.fr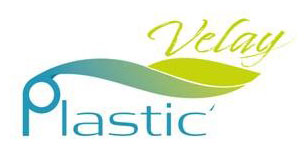 A "coworking" space of about 30 m²
Individual spaces: 7 furnished offices for 1 or 2 people
Living spaces
2 modular meeting rooms (of 28m² and 123m²) available per half day or full day, provided with high-performance digital equipment, with an on-line booking system.
An exhibition area putting forward the products provided by the plasturgists of Haute-Loire and of the Auvergne-Rhône-Alpes region
POLYMERIS is established in the Campus Numérique (Digital Campus) of the Auvergne-Rhône-Alpes Region
Polymeris, le pôle de compétitivité des secteurs caoutchoucs, plastiques et composites issu début 2021 de la fusion entre les pôles Elastopôle et Plastipolis, a intégré dans sa stratégie et feuille de route une priorité forte sur les sujets de la transition numérique, et est partenaire du Campus Numérique de la Région Auvergne-Rhône-Alpes où une partie de son équipe est localisée.
Polymeris est présent depuis le début d'année sur ce Campus qui ouvre officiellement ses portes cette année à Charbonnières-les-Bains avec un premier lot d'infrastructures de 10 000 m² équipé pour la formation et le travail collaboratif.
Polymeris, the competitiveness cluster in the field of rubbers, plastics and composites resulting from the fusion of the Elastopôle and Plastipolis clusters in early 2021, incorporated a major priority about digital transition matters to its strategy and roadmap, and is the partner of the Campus Numérique of the Auvergne-Rhône-Alpes Region, where part of its team is located.
Polymeris has been present since the beginning of the year on this Campus, which will officially open its doors this year in Charbonnières-les-Bains with a first 10,000 m² range of facilities devoted to training and collaborative work.
Half of the premises is devoted to training activities. A quarter of them is devoted to competitiveness clusters, other clusters and partners. The purpose of the latter's presence is to assist the companies in preparing their digital projects (ENE - Entreprise & Numérique and Digital League) and their innovation course (Minalogic and Polymeris). Their presence focuses on promoting digital technology in every economic sector.
The last quarter is set aside for technological platforms on key industry of the future fields: the Usine du Campus (Campus Factory). This space is dedicated to innovating, in order to test new technologies and help introducing them to companies. This digitalised factory gathers four industrial consortiums involving companies, schools, laboratories which provide a unique and immersive experience within industry 4.0. The companies that wish to take a step towards digital transformation may access these technological platform and thus discover a genuine "smart factory", test future industry technologies (digital twin, robotics, artificial intelligence, connected objects, 5G, big data…) while being supported by experts, no matter their maturity or their knowledge of the subject, to go from the idea to the project.
The presence of Polymeris is all the more important due to the European Commission involving it in the creation of Digital Innovation Hubs (DIH) and due to the tasks in the process of being set up in the context of the DIH Polytronics project, which shall be dedicated to the polymer and textile sectors. The Swarm company is one of Polytronics' partners already present on the Campus, developing collaborative and creative innovative services (creative lab, production lab, learning lab) mainly dedicated to designing and prototyping smart polymer products. Other partners belonging to the field of plasturgy, composites and rubbers might round off this presence within the next few months in order to harness the opportunities of cooperating with players of the digital sector, regarding either skill sharing or setting up projects in common.

Campus Région du Numérique
Located on an 11-hectare site in Charbonnières-les-Bains, the Campus Région du Numérique accommodates schools and training organisation, companies, digital transformation players, competitiveness clusters, and other clusters. The Auvergne-Rhône-Alpes Region invests about 52 million euro in this project, which was launched on the 4th of January of 2021.
The calls for projects within the Auvergne-Rhône-Alpes region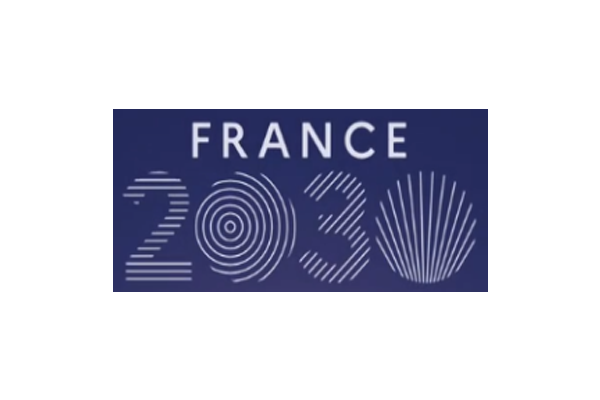 Call for projects "Plastics recycling"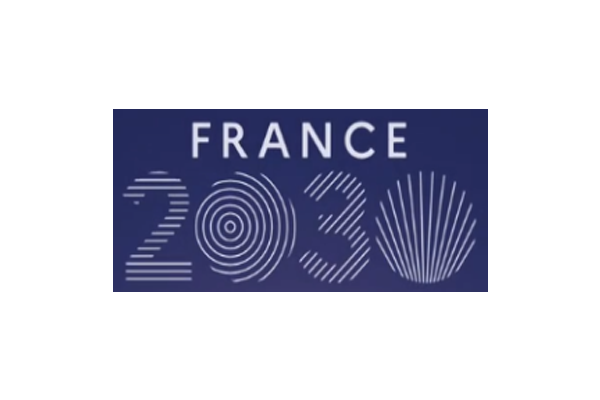 Type of project: National
Issuer: France 2030
Theme: Recyclage
Deadline: 30/06/2023
Contact: your regional representative, find the contacts here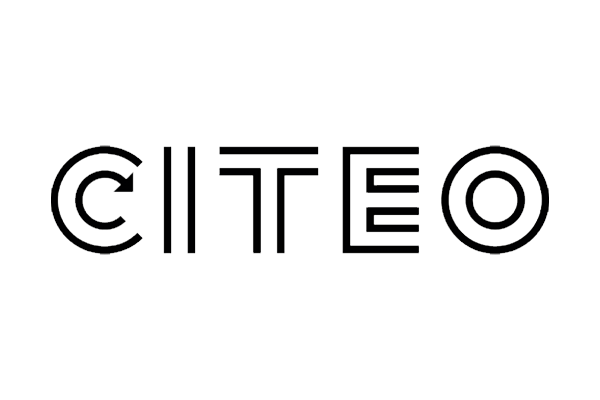 Recycling and Revalorisation CITEO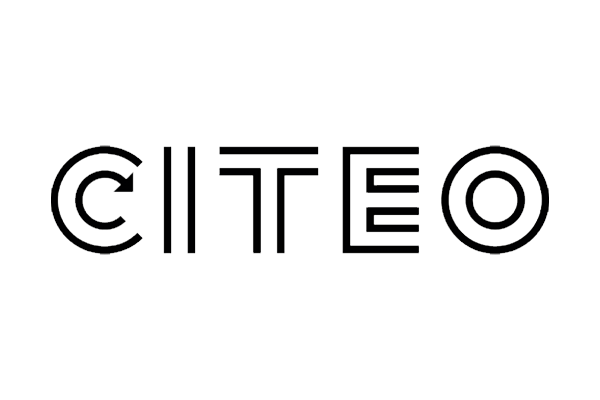 Type of project: National
Issuer : Citeo
Theme: Recyclage et Valorisation
Eligibility criteria: Your project must address one of the following topics: mechanical recycling, optimization of sorting and recycling of flexible packaging, recycling and recovery of new plastics, chemical recycling, recycling and outlets for opaque PET, or energy recovery.
Contact: Sylvie CHARREL sylvie.charrel@polymeris.fr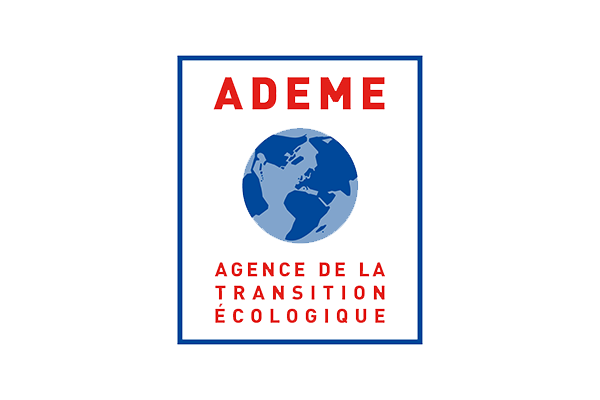 Perfecto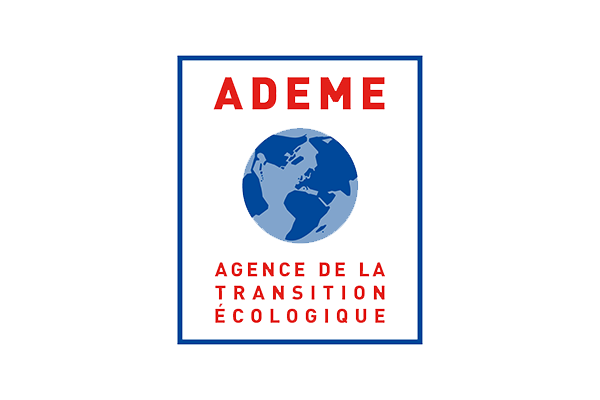 Type of project: National
Issuer: ADEME
Deadline : February 15th février 2022 2:00PM
Theme: Ecodesign feasibility studies / R&D projects following an ecodesign approach
Eligibility criteria: All companies are eligible, regardless of their size and level of maturity in eco-design. It is the company, the project leader and concerned by the economic valorisation of the eco-designed product/technology/service and/or process, which submits the application on the online platform. The company must be registered in the Trade and Companies Register (RCS)
Contact: your regional representative, find the contacts here

REGIONALIZED PIA 3 FUTURE INVESTMENT PROGRAM - INDUSTRY OF THE FUTURE PLAN

Type of project: Regional: Centre-Val-de-Loire, Ile-de-France, Pays de La Loire, Auvergne-Rhône-Alpes, Nouvelle-Aquitaine
Issuer: Investir l'avenir
Theme: Industrie du futur
Deadline: Specific to each region
Contact: CVDL : Martin PAJOT, IDF : Aurélie REPETO, PDL : Manon GUYADER, AURA Amélie BRU-CHAMBET

CALL FOR PROJECTS AUVERGNE-RHÔNE-ALPES "R&D BOOSTER"

Type of project: Regional (AUVERGNE-RHÔNE-ALPES)
Issuer: Auvergne-Rhône-Alpes region
Theme: Support for collaborative R&D projects
Deadline: Closing: March 31, 2021, end of 1st phase: April 30, 2021, end of phase 2: June 30, 2021, regional grants vote: September 2021

REGIONALIZED PIA 3 FUTURE INVESTMENT PROGRAM - SME INNOVATION

Type of project: Regional: Centre-Val-de-Loire, Ile-de-France, Pays de La Loire, Auvergne-Rhône-Alpes, Nouvelle-Aquitaine
Issuer: Investir l'avenir
Theme: SME innovation
Deadline: Specific to each region
Contact: CVDL : Martin PAJOT, IDF : Aurélie REPETO, PDL : Manon GUYADER, AURA Amélie BRU-CHAMBET
incoming events
Past events